---
Jaimini Patel, Remainder 10/14 – 09/15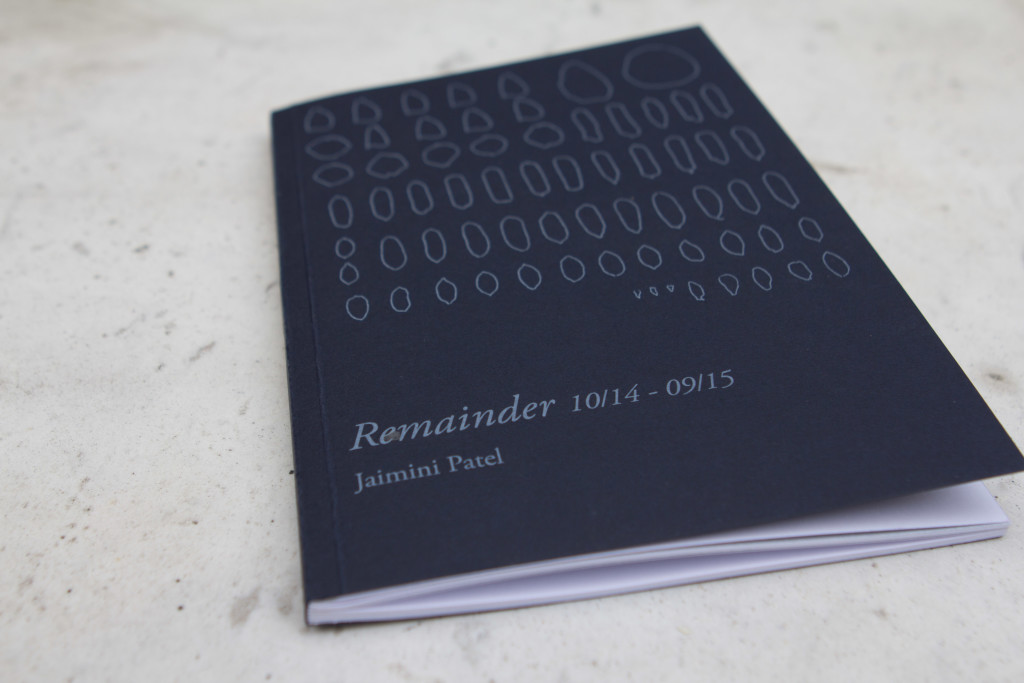 ISBN: 978-88-90831-83-6
Format: 15 x 22 cm
Pages: 48
Language: Eng / Ita
Edition of 500 copies
Year: 2015
Texts: Brian Catling, Rebecca Heald, Jaimini Patel
Graphic design: Paolo Cagliero
---
Pesce Khete, Fast dunkel, she says


ISBN: 978-88-90831-82-9
Format: 17 x 24 cm
Pages: 48
Language: Eng / Ita
Edition of 500 copies
Year: 2014
Texts: Manuela Pacella, Manuele Cerutti –Progetto Diogene
Graphic design: Paolo Cagliero, Marco Lampis
---
ARCAICI SPECIALISTI
Gian Antonio Gilli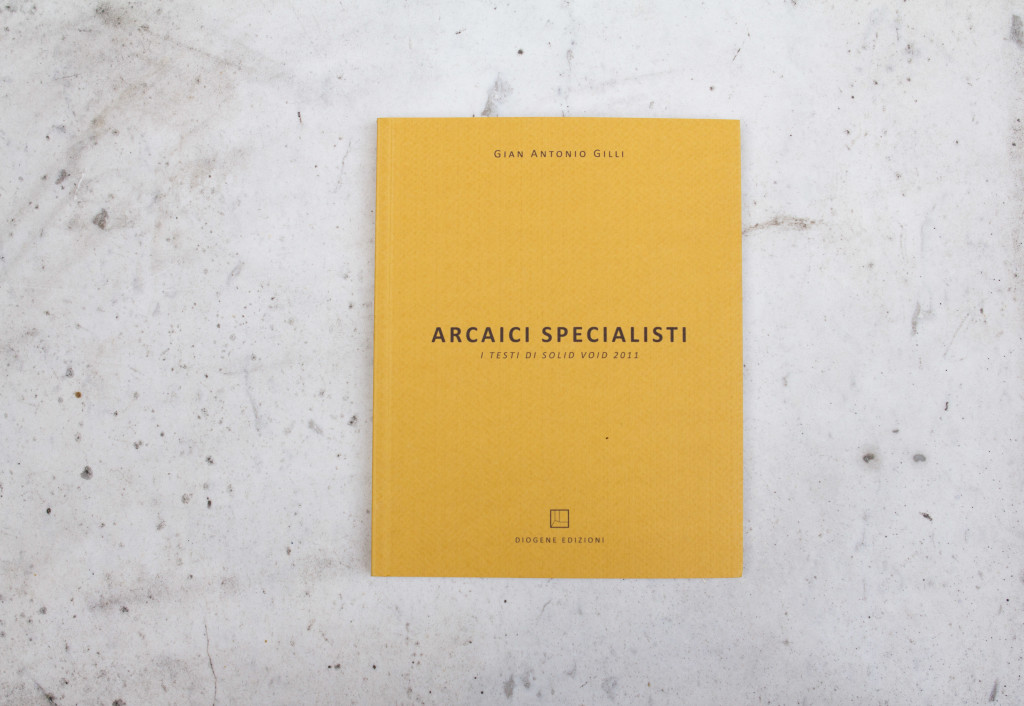 i testi di Solid Void 2011
ISBN: 978-88-90831-80-5
Format: 16,5 x 21 cm
Pages: 98
Language:  Ita
Edition of 500 copies
Year: march 2013
Texts: Gian Antonio Gilli
---
ROTONDA FLUTTUANTE
Nico Dockx
rotonda_fluttuante.pdf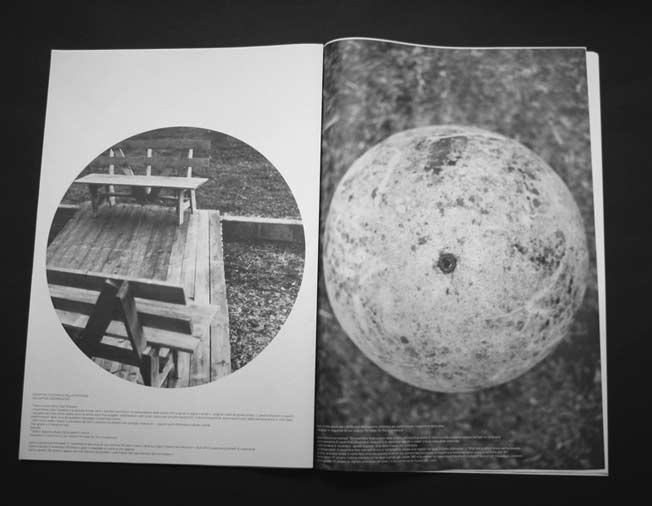 ---
Fucking Good Art

A project by Nomas Foundation
In collaboration with Careof, Progetto Diogene, Nosadella.due, Francesco Pantaleone Arte Contemporanea, ArchiviAzioni., Fondazione Morra Greco
With the support of Fonds BKVB
In collaboration with Embassy of the Kingdom of the Netherlands
The current Italian art system represents an interesting laboratory in the context of a general redefinition of European cultural economical politics for the proliferation of independent projects, of forms of self organisation, a mix of public and private funding, and bottom up initiatives. Nomas Foundation commissioned the Dutch collective Fucking Good Art to develop a research based editorial art project investigating the Italian cultural scene, vis à vis the current political and economic crises.
Through an itinerant residency that will take place in Rome, Bologna, Milan, Turin, Bari, Naples, the region Puglia and Palermo, Fucking Good Art is invited as an external expert to edit a guide through this country that serves both to map out its diverse and complex art scene, as well as to bring to surface elements that could be of help to other cultural practitioners across Europe in the face of a crisis that invested cultural work worldwide.
The publication Italia. Issue #28 will be presented to the public in June, as a result of the residency and research period spent in Italy.
Fucking Good Art  is an artists duo formed by Rob Hamelijnck and Nienke Terpsma. Since the publication of the first Rotterdam issue in December 2003 they have made issues in Munich, Berlin, Dresden, Copenhagen, Riga and Switzerland and more. This will be the first Italian commission, framed in a very specific time in the political history of the country and follows closely the Swiss Issue, realised by FGA in 2008.
20/ 27 March 2010 – Progetto Diogene/ Torino
---
Visible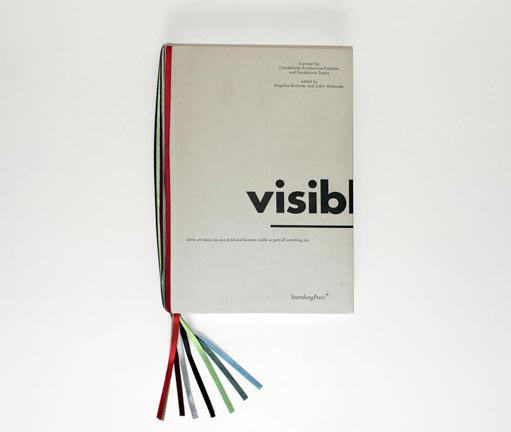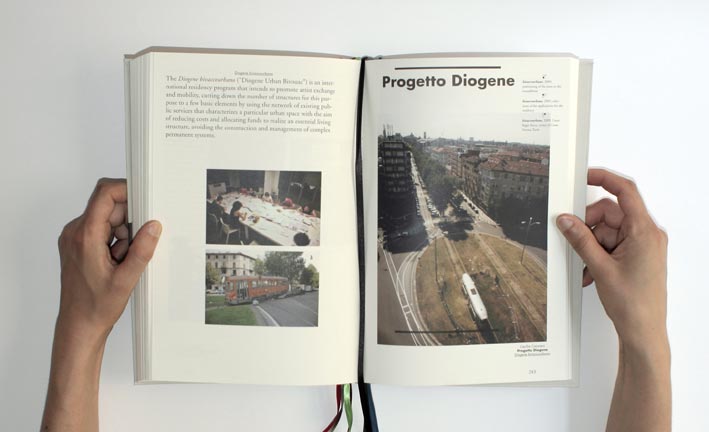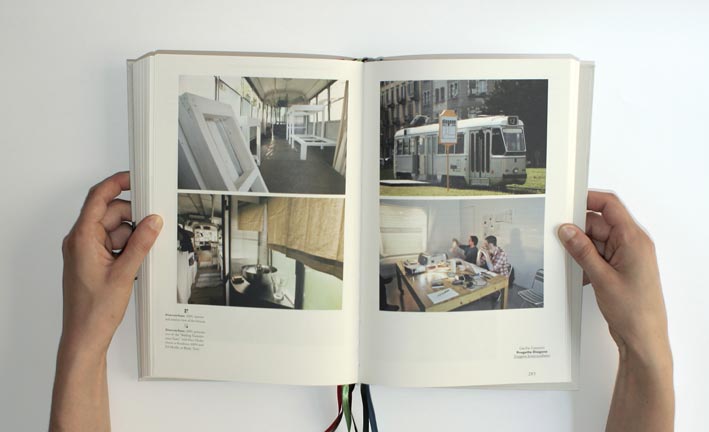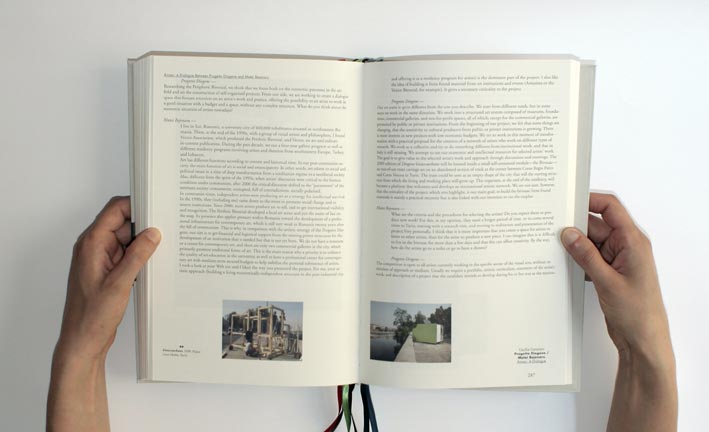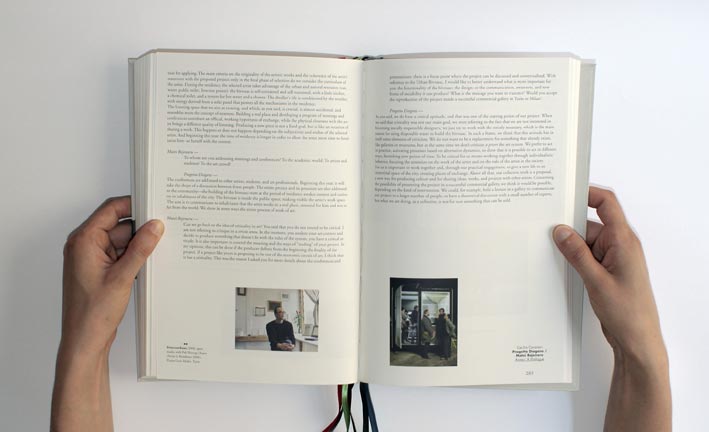 "where art leaves its own field and becomes visible as part of something else"
A project by Cittadellarte – Fondazione Pistoletto and Fondazione Zegna
Edited by Angelika Burtscher and Judith Wielander
Published by Sternberg Press, Berlin-New York
visible is a research project in contemporary art that has been undertaken by Cittadellarte–Fondazione Pistoletto in collaboration with Fondazione Zegna. visibile reveals and invigorates artistic practices which have a real capacity for creating and experimenting with visions that can impact the social and cultural imagination of our contemporary world.
The first outcome of visible is a publishing project which has been developed in collaboration with nine curators to showcase 41 ways of making art. Ways that not only address topical contemporary issues, but also intervene directly to spark processes of change.
The visible editorial project focuses on artists who stand out for their capacity to deal proactively with the need to develop new economic models and to ensure the distribution of resources, the accessibility of information, the urgent need to rethink ecology and landscape issues, the potential of diversity, and the development and experimentation of participatory and democratic political models.
curators: Cecilia Canziani, Anna Colin, Hu Fang, Emiliano Gandolfi, Julieta González, Raimundas Malašauskas, Mihnea Mircan, Gabi Ngcobo and Elvira Dyangani Ose
artists: Alterazioni Video, Maria Thereza Alves, Aspra.mente, Patrick Bernier and Olive Martin, Anna Best, Francisco Camacho, CAMP, Santiago Cirugeda (Recetas Urbanas), Teddy Cruz, Neil Cummings and Marysia Lewandowska, Fadaiat, Cao Fei, Frente 3 de Fevereiro, Sou Fujimoto Architects, Goldin+Senneby, Gugulective, Zheng Guogu, Jeanne van Heeswijk, Paul Ramírez Jonas, Alon Levin, Goddy Leye, Jill Magid, Darius Mikšys, Nástio Mosquito, Ciprian Muresan, Jesús Bubu Negrón, Offer and exchange, Progetto Diogene, Publink, Wanda Raimundi-Ortíz, Pedro Reyes, Anna Scalfi, Jonas Staal, Xu Tan, Javier Téllez, Tercerunquinto, Bert Theis, Ana Laura López de la Torre, Judi Werthein, Ming Wong, Mlu Zondi
essays by Michelangelo Pistoletto and Saskia Sassen
published by Sternberg Press, Berlin – New York
www.sternberg-press.com